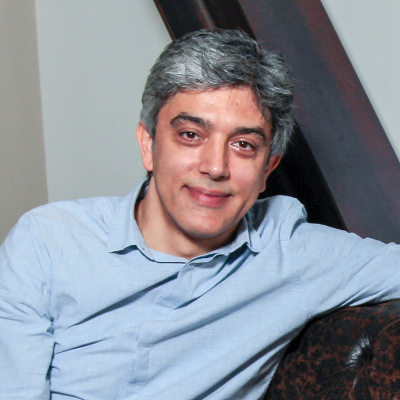 İHSAN ÖZÇITAK
İstanbul Bilgi University Brand School-Lecturer; Managing Partner Deeper
Graduated from Kadıköy Anadolu High School and Boğaziçi University Faculty of
Economics.
Thanks to his significant interest in theatre that started during his high school years, he spent
a decade in the university campus.
He participated in Boğaziçi University Players and Theater Boğaziçi respectively as an
actor-dramaturg-writer-director.
He pursued a theatre career until he was 30 years old.
It didn't work out.
As a nice consolation prize he became an advertiser.
He worked as a writer, strategist and an executive for different companies within the Güzel
Sanatlar Group.
In 2012, he flew abroad temporarily. He did some good reading, learning and freshened up.
Then he came back in 2016.
He joined Deeper, a data based behavioural marketing company, as Managing Partner.
Also, he is teaching 'Evolutionary Perspective in Marketing Communication' in Bilgi
University Brand School.
Talks