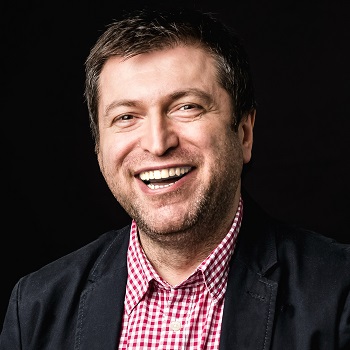 SERDAR KUZULOĞLU
Master of Ceremony
In 1995, his career started as a journalist in an editorial service while he was working in the founding team at Posta. Until 1996, he was the editor of Science-Tech page.
In 2007, as a Director of New Generation Services at Dogan TV Holding, he digitalized the content and enriched interactive services mainly at KanalD, Star, DSmart, Radyo D, Radyo Moda and all other TV channels and radios that belong to Dogan TV Holding.
In 2008, he established a content agency entitled MYK MEDYA that contained the most popular websites in the field such as Yahoyt.com, Televidyon.com, AlkislarlaYasiyorum.com Kaybolduk.biz.
Currently, M. Serdar Kuzuloğlu prepares a weekly column at Radikal about world trends and he presents "Sosyal Medya" which is the Turkey's longest-running program in the field of social media at TRT, in addition to these he works as a consultant for various companies engaged in digital strategies.
Talks