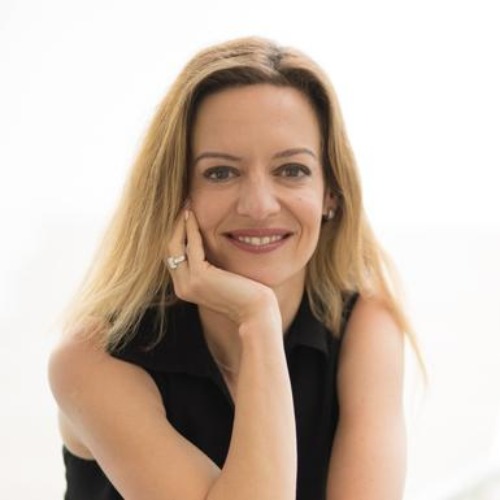 Prof. Pınar Özcan
Oxford Üniversitesi Finans ve Teknoloji (FinTech) İnisiyatifi Direktörü || Academic Director of the Oxford Future of Finance and Technology (Fintech) Initiative at Oxford
Oxford Üniversitesi Saïd Business School / Girişimcilik ve İnovasyon Profesörü
Strateji, girişimcilik ve teknoloji pazarları konusunda uzmanlığı olan Profesör Pınar Özcan, şimdilerde fintech'te iş modelleri ve yapay zekâ, açık bankacılık ve bankacılıkta disruption ve büyük teknoloji platformlarının yükselişi gibi alanlarda araştırmalar yapmaktadır.
Doktorasını Stanford Üniversitesi bünyesindeki Stanford Technology Ventures Program'da tamamlayan Prof. Özcan aynı üniversiteden master ve çift lisans derecesi almıştır.
Blanchard International Turkey'in kurucu ortağı olan Prof. Özcan, Siemens'te yönetim danışmanlığının yanı sıra Silikon Vadisi'ndeki teknoloji girişimleri ve girişim sermayesi şirketlerine de stratejik danışmanlık yapmaktadır.
Pınar Özcan, the Excellence in Research Award, Best Teaching Case Award, IDEA Entrepreneurship Thought Leader Award gibi prestijli ödüllerin yanı sıra 2017 yılında Poets and Quants tarafından hazırlanan Top 40 Business School Professors under 40 listesinde de yer almıştır. 2019 yılında Avrupa ve Birleşik Krallık'ta bankacılığın geçirdiği dönüşüme dair çalışmaları sebebiyle British Academy Mid-Career Fellow olarak seçilmiştir.
İstanbullu profesör anadili Türkçe'nin yanı sıra İngilizce, Almanca, İspanyolca ve Flemenkçe bilir.
||
Pinar Ozcan is Professor of Entrepreneurship and Innovation at Saïd Business School, Oxford University. She is also the academic director of the Oxford Future of Finance and Technology (Fintech) Initiative at Oxford.
Pinar specializes in strategy, entrepreneurship, and technology markets. Her current research includes AI and business models in fintech, open banking and digital disruption in banking, and the rise of big tech platforms.
Pinar completed her Ph.D. at the Stanford Technology Ventures Program (STVP) at the Stanford University Management Science and Engineering Department, and also holds a Master of Science and dual Bachelors degrees from Stanford.
At Stanford, Pinar directed the AEA Stanford Executive Institute, a summer executive program for the high tech industry for three consecutive years. She also organized the Stanford Entrepreneurship Thought Leaders Seminars, and helped create the Stanford Entrepreneurship Corner for entrepreneurship educators worldwide.
Since completing her PhD, Pinar has received the Excellence in Research Award at IESE, the EFMD Best Teaching Case Award, the IDEA Entrepreneurship Thought Leader Award, and Best Paper Nominations and Awards at Academy of Management Journal and Strategic Management Society. Pinar is also the 2015 recipient of the British Academy Newton Grant for the study of open innovation, the 2016 SWIFT award for the study of the UK Banking industry's transition into open application programming interfaces (API's), and the 2016 Best Conference Paper Award at Strategic Management Society.
In 2017, Pinar had the honor to be selected to the Top 40 Business School Professors under 40 by Poets and Quants. In 2018, Pinar received the Strategic Management Society Research in Organizations Award for her work on the disruption in the banking sector in partnership with Swift Institute. She was recently selected to the global Thinkers 50 list for emerging thinkers with the potential to make lasting contributions to management theory and practice. Finally, in 2019, she was chosen as a British Academy Mid-Career Fellow for her work on the disruption of banking in Europe and the UK.
Pinar is a founding partner of Blanchard International Turkey. Her work experience also includes management consulting at Siemens Corporation in Munich, Germany, and strategy consulting with technology ventures and venture capital firms in the Silicon Valley.
Pinar is from Istanbul, Turkey. She speaks English, German, Spanish, Turkish and Dutch.