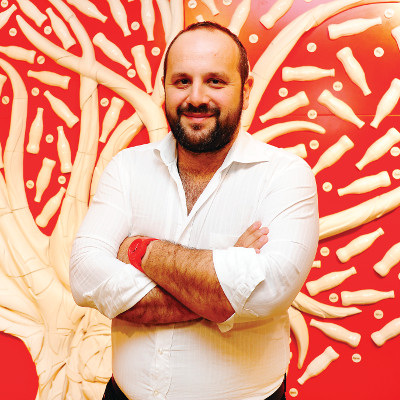 YÜCE ZEREY
@ İstanbul Bilgi Üniversitesi Öğretim Görevlisi
İstanbul Bilgi Üniversitesi'nden burslu olarak Ekonomi lisansını ve London School of Economics'ten burslu olarak Bsc Economics lisansını aldıktan sonra Marmara Üniversitesi'nde İngilizce İktisat (MA) ve İstanbul Bilgi Üniversitesi'nde MBA Yüksek Lisans eğitimlerini tamamladı.
Bilgi Üniversitesi MBA Programları bünyesinde pazarlama yöneticisi ve öğretim üyesi olarak görev yaptıktan sonra Ülker bünyesinde pazarlama ve iş geliştirme müdürlükleri yaptı. Ülker grup şirketlerine ve grup dışı şirketlere yurt içi / yurtdışında pazarlama kapsamında yapılan çeşitli projelerin başında yer aldı.
Ülker'den sonra kariyerine Türk Hava Yolları'nda devam etme kararı olan Yüce Zerey, Türk Hava Yolları'nda eTicaret ve Marka Müdürü olarak görev yaptı. Görevi esnasında, Türk Hava Yolları'nın e-ticaret, interaktif pazarlama faaliyetlerinden ve global marka yönetiminden sorumlu idi. Türk Hava Yollarının Marka dönüşümünü yönetti.
Halen The Coca-Cola Company Türkiye, Orta Asya ve Kafkaslar Bölgesi'nin Entegre İçerik Yönetimi Grup Müdürü olarak profesyonel yaşamına devam eden Yüce Zerey, kurumun bölgede yer alan bütün markalarının kampanya ve reklam faaliyetlerinin içeriğinden sorumludur.
Mevcut pazarlama kariyerine ek olarak 15 senedir Bilgi Üniversitesi'nde öğretim üyesi olarak görev yapmakta ve "Pazarlama Yönetimi, İnteraktif Pazarlama" derslerini vermektedir.
Akademik paylaşımlara ek olarak, Radikal Gazetesinde ve CNN Türk bünyesinde haftalık olarak köşe yazıları yazmakta olup Doğan Yayınlarından 2014 yılında çıkan The Profesyonel adlı kitabın yazarıdır.