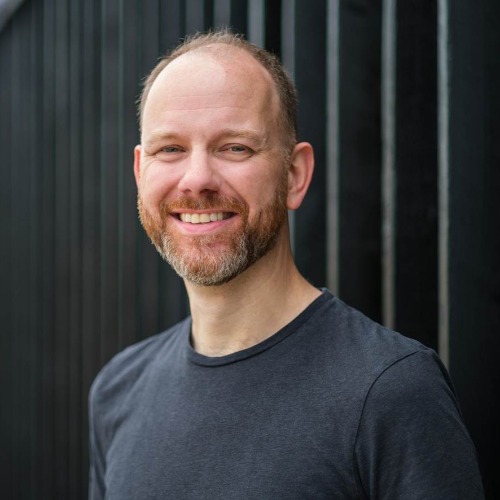 Goetz Klingelhoefer
Stratejik Pazarlama Mühendisi, Danone || Global Consumer Engagement Director, Danone
Kendini "Stratejik Pazarlama Mühendisi" olarak konumlandıran Goetz B2C pazarlamaya olan tutkusunu veri ve dijital çözümlerle birleştiriyor.
Goetz, Danone'nin global dijital ekibini yönetiyor. Kariyerine girişimcilikle başlayan Goetz, 16 yaşındayken ilk şirketini (bilgisayar donanımı). İkinci şirketini (bilgisayar oyunu dergisi) ise 18 yaşında kurdu. Bu iki şirket, Global Media adlı üçüncü şirketini kurmasında ona yardımcı oldu.
Global Media; kendi veri merkezi olan ve kreatif, web sitesi geliştirme ve barındırma hizmetleri gibi alanlara odaklanan 150 kişilik bir şirketti. Global Media'yla 10 seneden sonra Electronic Arts'ın (EA) pazarlama direktörü olarak kurumsal hayatına başladı. Nike EMEA'da koşu ve spor kıyafetleri kategorisinin dijital direktörlüğünü yaptı.
||
WHAT'S HE DOING?
Goetz calls himself a 'Strategic Marketing Engineer' paring his passion for Consumer Marketing with data insights and digital solutions. Currently he's heading the Global Digital Team for Consumer / Carer & Patients for Danone – Specialized Nutrition that looks after Media, Search, Social, Direct to Consumer and the Customer Value Journey Program.
My wife and I are living in Amsterdam since 7 years with our 8 year old twins Alice and Ronja 😊
WHAT HAS HE DONE BEFORE?
His work life began early on the entrepreneurial side founding his 1st company with 16 (computer hardware) and the 2nd one with 18 (computer games magazine). Both where the foundation for the 3rd company called "Global Media" which was a Digital Marketing Agency with Creative, Web-Development and Hosting Services with own Datacenter with 150 employers at the end. After 10 years he moved to his corporate career becoming the Head of Marketing for EA (Electronic Arts) in Germany, Austria and Switzerland. Moving from the games industry to the Sports industry he started in the Nike EMEA Headquarters in Amsterdam as Digital Director for Running and Sportswear transitioning the strategy towards digital propositions for members and aligning Brand & Commerce through integrated journeys. The next and current step was moving industries again to FMCG driving the digital transformation in Danone through adjusting Content & Membership strategy.