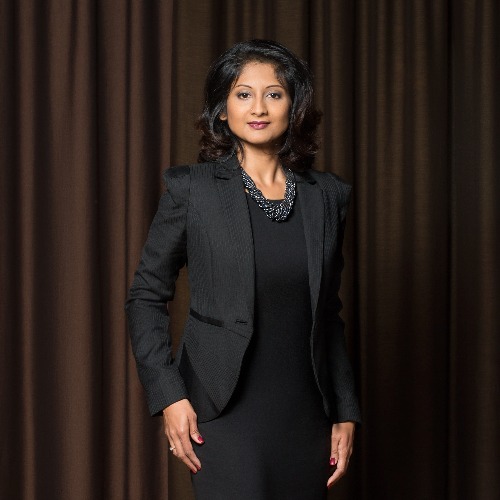 Kamales Lardi
Kurucu, Lardi & Partner Consulting GmbH || Founder, Lardi & Partner Consulting GmbH
Pek çok farklı sektörde 21 yıllık deneyimi olan Kamales, birikimini en yeni dijital ve teknoloji çözümleriyle birleştiriyor. Thinkers360 tarafından dijital dönüşüm alanında lider 10 global influencer ve düşünce Liderlerinden biri seçildi. 2012'de Lardi & Partner Consulting GmbH'i kurduğundan beri Avrupa, Asya ve Afrika'da pek çok şirkete danışmanlık yaptı.
Kamales yeni teknolojilerin dönüştürme etkisine gönülden inanıyor. Blockchain, yapay zeka, sanal ve artırılmış gerçeklik, 3D printing, IoT ve sensor teknolojileri ve robotik gibi alanlarda derin bilgi ve deneyimi olan Kamales, Durham University Business School MBA programında danışmanlık kurulu başkanlığı yapıyor.
||
Kamales is a bold and strategic thinker in digital and business transformation. She combines over 21 years of deep cross-industry experience with the latest digital and technology solutions. Kamales was recently listed in the "Top 10 Global Influencers & Thought Leaders in Digital Transformation" (Thinkers360). She often says, 'technology is not a silver bullet solution, a clear value proposition should drive any transformation effort'. This approach resonates well with many business leaders and has helped her stand out in the digital space. Since establishing Lardi & Partner Consulting GmbH in 2012, Kamales has advised many multinational companies across various industries in Europe, Asia and Africa.
Kamales believes in the transformative impact of emerging technologies. She has developed deep knowledge and practical experience in a range of emerging technology solutions, such as blockchain, AI, virtual and augmented reality, 3D-printing, IoT and sensor technologies, and robotics process automation among others. Kamales is a Teaching Fellow and Chairperson of the MBA Advisory Board at Durham University Business School, and she was recently appointed Chair of the FORBES Business Council Women Executives. She is a dynamic and influential speaker, and presents regularly at corporate and industry conferences.