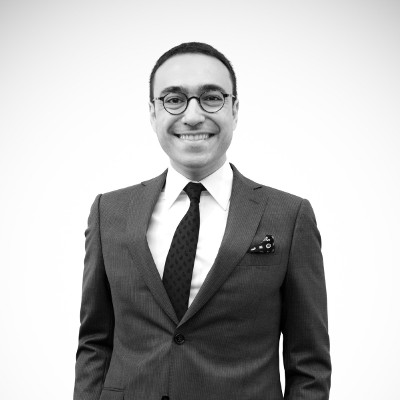 MELİH AKSAN
Ortak @ AKSAN HUKUK BÜROSU
Melih Aksan, 2005 yılında Saint Benoit Fransız Lisesi'nden ve 2009 yılında Bahçeşehir Üniversitesi'nden mezun oldu. Mezuniyetinin ardından 2009 yılında birleşme ve devralmalar alanında uzman bir büroda (Esin Hukuk Bürosu -bugün Baker&McKenzie-) stajını yaptı.
2011 yazında Bilgi Üniversitesi Ekonomi Hukuku yüksek lisans programından "Yeni Türk Ticaret Kanunu'na Göre Anonim Şirketlerde Pay Sahipliğinden Çıkarma ve Squeeze-Out Kurumu" üzerine yazdığı tamamlama projesiyle mezun oldu. 2011-2012 akademik yılında şirketler hukuku üzerine çalışmalarını sürdürmek üzere Amerika'ya gitti.
İkinci yüksek lisansını Amerika'nın en iyi devlet üniversitesi olan ve Silikon Vadisi bölgesinde bulunan University of California, Berkeley'de iki dersten onur derecesiyle geçerek tamamladı. Ayrıca Melih, akademik kredili olarak London School of Economics, Harvard University ve University of Cambridge'de Uluslararası Politik Ekonomi, Modern Kurumlarda İdare ve Teşvikler, Hukuki Yazım ve Ticaret Hukuku ve Uygulaması derslerini almıştır.
Melih, askerlik hizmetini tamamlamasının ardından Mayıs 2013'de avukat olarak başladığı Aksan Hukuk Bürosu çatısı altında mesleğini sürdürmektedir. Mesleki yoğunlaşma alanı genel olarak şirketler hukuku ve borçlar hukuku danışmanlığı olup yerli ve yabancı fonlara girişim sermayesi yatırımlarında ve teknoloji girişimlerine ise yatırım ve şirketleşme süreçlerinde hizmet vermektedir. Halihazırda on milyonlarca dolarlık yirmiye yakın girişim sermayesi yatırımı işleminde yatırımcı ve yatırım alan tarafları ve yüz milyonlarca Amerikan doları değerindeki birleşme ve devralma işlemlerinde alıcı ve satıcı tarafları temsil etmiş ve temsil eden takımlarda öncü görevlerde bulunmuştur.
Melih Bilişim Hukuku Derneği üyesi olup aynı zamanda Oyun Tasarımcıları, Geliştiricileri, Yapım ve Yayıncıları Derneği'nde hukuk kurulu üyeliği ve Türkiye Odalar ve Borsalar Birliği Girişim Sermayesi Sektör Meclisi'nde meclisin resmi hukuk danışmanlığı görevlerini sürdürmektedir.