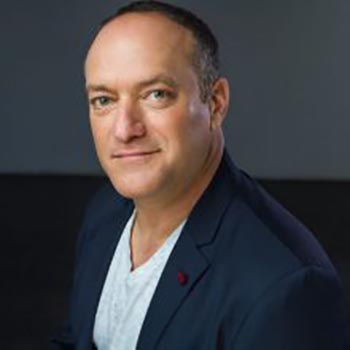 ASİ BURAK
CEO @ Power Play
Asi Burak ödüllü bir video oyunu, e-spor ve dijital teknoloji lideridir. Burak, Producers Guild of America ve Variety Magazine tarafından hazırlanan "Digital 25: Leaders in Emerging Entertainment" listesinde yer aldı.
Bir dijital medya stratejisi ve yapımcılık şirketi olan Power Play'in CEO'su olarak Burak dünyanın lider markalarına video oyunlarını, mobil oyunları, e-spor ve sanal gerçekliği etkileşimi ve marka ilişkilerini güçlendirmek için nasıl kullanabilecekleri konusunda danışmanlık yapıyor. Power Play geçtiğimiz yıllarda Madison Square Garden'da Kuzey Amerika'nın ilk League of Legends Şampiyonluk Ligi'ni organize etti. Tribeca Film Festivali'nin kurucularıyla beraber Tribeca Games Festival'inin organizasyon ve yönetimine imza attı. Washington D.C.'nin e-spor yatırımlarına danışmanlık yaptı ve Moskova'da Skoltech'in bünyesi altında bir e-spor eğitimi akademisi açtı. Burak aynı zamanda James Bond filmlerini üreten EON Productions, Newsweek, McCann Erickson / MRM Worldwide ve Dünya Bankası gibi kuruluşlara da danışmanlık yaptı.
Burak Games for Change'in (G4C) yönetim kurulu başkanlığını yapıyor. New York'un en büyük gaming etkinliği olan Annual Games for Change Festival'ini düzenleyen Games for Change, insancıl yardım ve eğitim alanlarında güçlü bir araç olarak kullanılan video oyunlarının kalite, erişim, yapım ve dağıtımını geliştirmek üzere çalışmalar yürütüyor. Burak, 2010-2015 yılları arasında G4C'in genel başkanlığını yapmadan önce PeaceMaker ve Play the News'un yaratıcısı olan Impact Games'in kurucusu ve başkanıydı.
Burak, Clinton Foundation'dan NASA'ya, Sundance'ten TED Talk'a çeşitli forumlarda konuşmalar ve röportajlar veriyor. 2017 yılında Burak New York Times yazarı Laura Parker ile birlikte Power Play: How Video Games Can Save the World adlı ilk kitabını çıkardı. School of Visual Arts'da yüksek lisans dersleri veren Burak Carnegie Mellon Üniversitesinde eğlence teknolojileri üzerine yüksek lisans yaptı.